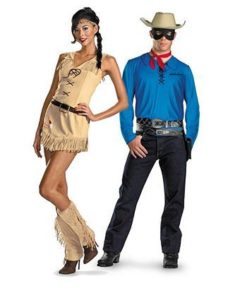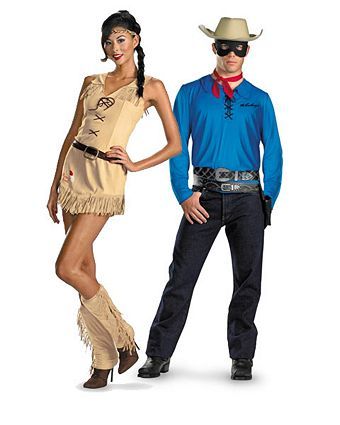 Here is a costume idea that not to many people will think of doing for the coming Halloween and one that you will definitely get the most fun out of and that is the fantastic classic Lone Ranger and Tonto, and this makes a great Couples costume idea too.
Because of the new movie and the fact we love the Ranger on our site, people are searching for these costumes and buying up already for Halloween. The Lone Ranger is a classic 50's TV programme with one of the most famous music intros of all time. With his horse Silver, The Lone Ranger entertained weekly with many great adventures and battles with baddies. In this programme he also had his trusty brave friend Tonto and the two together created TV history.
For fancy dress we have a few excellent options. We have a cool Lone Ranger costumes for men with the famous Ranger hat, blue shirt, red scarf and eye mask. There is also just the same costume for women with this beautiful Sexy Lone Ranger Costume which is just a gorgeous bold blue dress with all the accessories.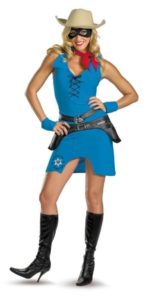 For Tonto, we have a gorgeous ladies Tonto costume with a beautiful Indian style lace up dress, headband and boot covers. With the three of these amazing costumes you could mix and mash to make an excellent couples costume or if you are in a group looking for a great theme then this is highly recommended.
The Lone Ranger is always going to be popular. And with the new Lone Ranger Movie starring Johnny Depp back on track, the surge for these costumes will hit the roof once again for Halloween and all fancy dress parties, be sure to get ahead of everyone and enjoy!
Save
Save