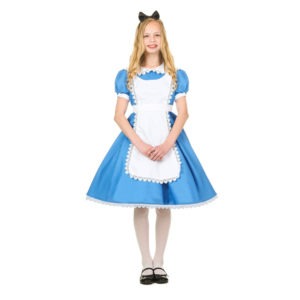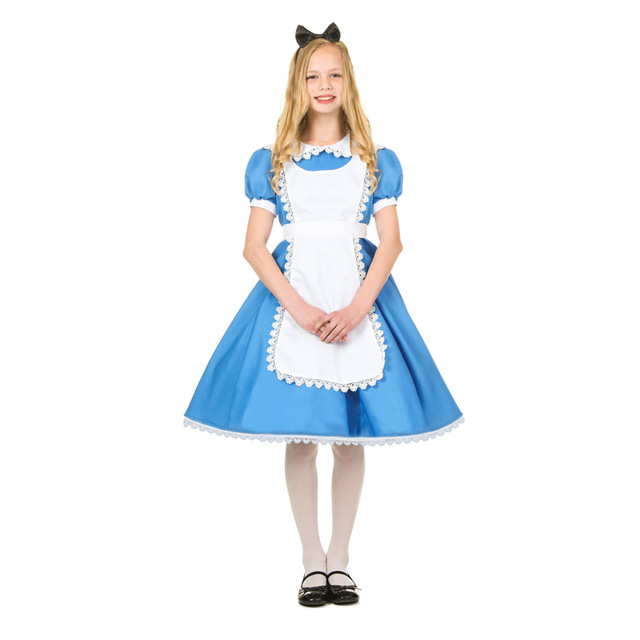 This Alice in Wonderland Movie Costume
is stunning and sure to be one of the biggest costume sellers this year for Halloween or really for any time of the year.
Because of Tim Burton, one of my favorite directors of all time, and his movie Alice In Wonderland in 2010, we now have a completely new and exciting Alice costume for our children, and also just to say also that this gorgeous costumes is available for adults too.
Alice has been one of the most popular stories for children and adults for over a 100 years which is incredible and there have been many movies made over the years giving us a wide range of Alice costumes not just for Halloween but for birthdays etc.
And they are very popular indeed with young children. This costume here was worn by Mia Wasikowska in the movie and it Includes a pretty blue dress, petticoat and matching fingerless gloves. Available in Child Sizes: Small, Medium, Large and X-Large.

View Alice in Wonderland Child Costume purchasing details here.
We honestly believe any young girl will go crazy for this Alice costume as it is a unique design, very classy, well made and a lot of fun to wear at any time of the year anywhere. Enjoy the look on your child's face when she braces this one.
Save