Here is a great costume idea for a family or even a group of friend for the Halloween and that is the classic fairy-tale bedtime story of Goldilocks and the Three Bears.
Most of us know this story from our childhood or from telling it to our children and it is a much loved and fascinating fairy-tale. From this great story we can get some excellent costume ideas for the Halloween or for any fancy dress party.
 For The Family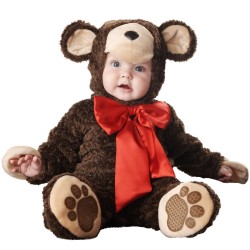 There are a number of options here and you will find most costumes here at our site. If you are a family of 3-4 it is possible for a parent to be Goldilocks and the children to be the Bears.
You can find many different types of very cute and gorgeous Bear Costumes for children and this choice can give you the most fun never mind the amount of gorgeous photos you will get from this choice.
A parent can also dress as a Bear and a child could be Goldilocks (view child costume). Trick or treating as a family as Goldilocks and the Three Bears is probably one of the best family Halloween ideas around, tons of fun, cute, and unique and a great way of bringing the family closer together and one of our favourites on our site.
 For Groups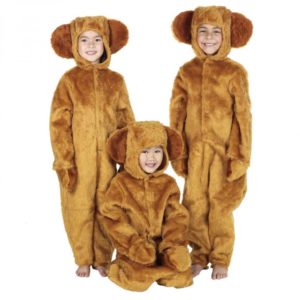 This again is another great idea and something very unique for a group of friends or family members looking for some sort of Halloween theme to entertain at a fancy dress party.
A group of ladies could easily do this by one lady dressing as Goldilocks and the others dressing as bears (view ladies bear costumes).
Equally, a lady or even a man could be Goldilocks and the rest of the group be the Bears as there are plenty of great Bear costumes available where you could have cuddly cute or crazy looking Bear costumes and get the most fun out of your night. It really is that simple and a lot of fun.
So what ever you do, whether you are a family or group, do the research, find the right costumes and there are plenty of them, cheap and of great quality and ready to be shipped to your door, and enjoy your Halloween!
Save
Save
Save