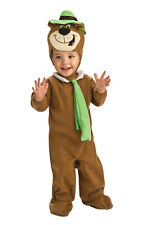 This year we have noticed that our Yogi Bear costumes for both adults and children still sell very well especially the cute child costume and we put this down to the Yogi Bear movie  which was a hit amongst young children.
There are plenty of excellent costumes available and they are making perfect Halloween and fancy dress costumes as well as cute birthday presents.
As we do are research here, it beggars belief why the costume companies have not yet made a Boo Boo Bear costume.
In the research, not one costume was found, and there are tons of people searching online for Boo Boo Bear costumes and unfortunately there are none to be purchased online which is a shame, but I do believe it will be made at some stage as there is already talk of a squeal to the Yogi Bear movie.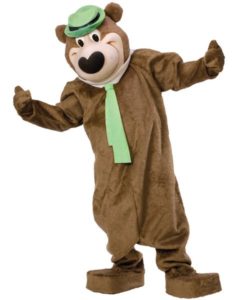 Everyone loves the great cartoon Yogi Bear, I personally have grown up with him and Boo Boo and Ranger Smith and it is one of the reasons we created this site. Luckily there are plenty of amazing costumes for Yogi and are very popular at Halloween and easy to purchase online.
There are very cute costumes available here for very young children and lately a brand new costume has been created for yogi for older children  and it is pretty awesome.
For us adults, there is a Yogi Bear Mascot Costume available and again it is pretty excellent and very Yogi realistic.
The Yogi Bear cartoons will stand the test of time and with new movies been produced and Justin Timberlake getting involved, the famous bear will always be popular and the costumes for children and adults always a hit.
Lets hope a Boo Boo Bear costume is created sooner than later as the demand and want for this costume is incredible.
Save
Save
Save