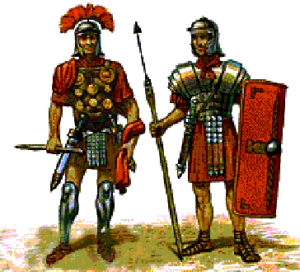 Here at Halloween All Year Around we love our Roman costumes and are always seeking out the best from our costume companies and you can check out the costumes available by continuing on here.
Today we are going to talk about Roman weaponry out of interest and for people that seek Roman weapons for their costumes which there are some amazing shields and swords available.
Roman Centurion Weaponry
The Roman empire conquered a large portion of the known civilized world by using their far superior weapons and clever war tactics. Menacing and brutal as they were, each member of the legion, commanded by their Centurion leader, would each have a collection of weapons. Here is a list worth checking out.