Famous Mascots from Around the World Part 1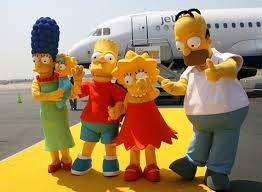 Continuing on from the Famous Mascots Article part 1 we will talk about mascots drawn from TV and movies. If you think about a lot of TV and movie characters, cartoon characters, book characters etc. you can get a picture of the amount of characters that are mascots and have potential to be excellent Mascot Costumes.
Lets take one of the most famous cartoon families of all time, The Simpsons. There are a ton of very recognizable characters in the Simpsons from Homer, Marge and Bart etc. As well as Moe and so on, tons of great characters that make brilliant mascot costumes.