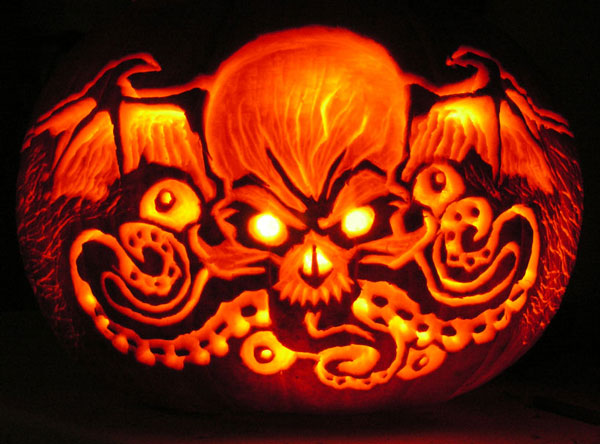 Get Carving Your Pumpkin!
It's quite amazing the amount of pumpkin carving that goes on world wide during Halloween and come the next two months (Sep-Oct) we have noticed in our research a huge search online for videos, books, articles, designs, patterns and even recipes all to do with Pumpkins, and we have decided and are delighted to add to our site some posts on pumpkins.
This Halloween we here on our site are going to go crazy bringing the best patterns, recipes and videos which are hard to find or maybe just not exposed enough. We love everything Halloween as you may guess from this site and the majority of our regular visitors feel the same.