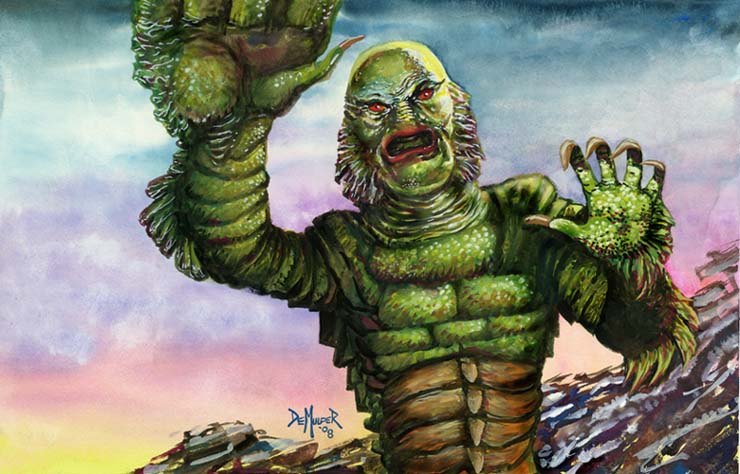 Some Background and Facts!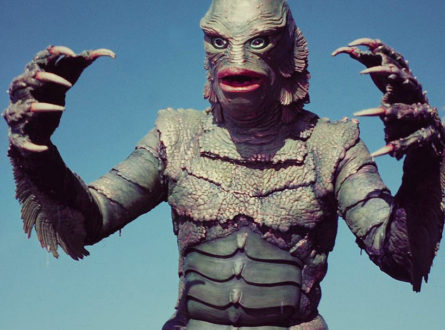 Because we are a huge fan of the Halloween costume available for this monster for children,  (do check it out, it is awesome and one of the biggest sellers) we will talk about this classic cult movie and a possible remake as we tend to do on our site.
The Creature From the Black Lagoon is an original 1954 classic horror movie directed by Jack Arnold. It had a cast of Richard Carlson, Julia Adams, Richard Denning, Antonio Moreno, and Whit Bissell and was one of the first 3D movies. The creature was played by Ben Chapman on land and Ricou Browning in underwater scenes.