Marvin Returns To Our Screens!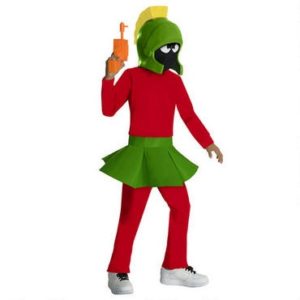 Yep, that is right! One of the reasons I created this post is because of the news that in 2012/13 a Marvin the Martian movie is to be released which prompt me to go on to Youtube and watch all the Marvin the Martian cartoons, reminding me of my childhood (and the Marvin teddy bear I still own yikes!) and the laughter this great character brought me over the year, and still does.
This character was created in 1948 by a guy called Chuck Jones and was designed and based on the God Mars. Marvin's voice, that funny nerdy type of voice was created by the famous voice impersonator Mel Blanc, and it is a voice that stay in my head and makes me laugh, very distinctive. "Where's the kaboom? There was supposed to be an earth-shattering kaboom!", "Isn't that lovely?" is one of my favorite quotes to repeat.
Marvin is from Mars and wears a Roman Soldiers uniform with old fashioned Basketball shoes, hilarious. He is always trying to destroy earth. He is very quite and soft spoken, can be very clever, evil and destructive but also very very daft. He has had run ins with Daffy Duck and Bugs Bunny, always a very funny episode indeed.
So, in 2012 or 13, The Marvin the Martian Movie will be released. Marvin will be voiced by Mike Myers (great choice), and will as usual, plan to destroy Earth by becoming Santa Clauses rival, voiced by the great Christopher Lee, can not wait for this and I am sure it will be released in time for Christmas of next year.
As always with movies been released like this, the hunt for fancy dress costumes go through the roof. I have researched and found some amazing Marvin and other looney Tune costumes for adults and children on our site so be sure to check them out. You may also go here to view what is on offer, well worth the look, enjoy!
Save
Save