"Hi, everyone. I'm Olaf and I like warm hugs!"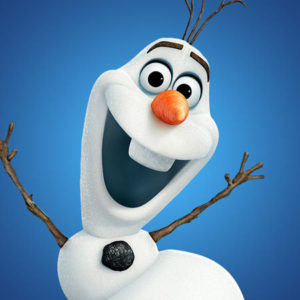 Frozen was become a huge sensational box office hit amongst children and adults, and as I get to see this movie over and over again I come to love it more and laugh out loud each time.
This year, the madness started very early for Frozen merchandise, pure madness and is heading to be the biggest selling toys for Christmas 2014. There are tons of toys available for children but one of the most sought out gifts this year has been the Anna Costume and the Elsa Costume available for young girls and costumes we are very pleased to have here on our ever growing website.
But not only are these gorgeous costumes the only costumes available, but we are delighted to add to our site this amazing Olaf costume you can see here that is available for all children, girls and boys for all ages and sizes, magical.
Thanks to brilliant costume companies we have a range of Frozen costumes such as these that we have here on our site, and they are available to be delivered within 24hrs to anywhere around the world, but we do recommend  ordering early as we predict these costumes, like the toys, selling out before Christmas.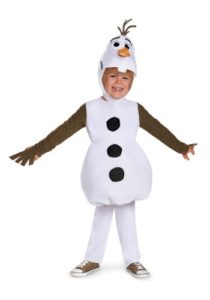 Olaf is my favourite character in the movie (and a favourite for a lot of children too) a sort of  Shrek Donkey type of character providing much of the comedy that children (and adults) love bursting out laughing too. The voice is provided by Josh Gad and does a brilliant job making us fall in love with the Snowman.
This costume depicts Olaf perfectly and is sure to be a massive hit this Christmas. A jumpsuit with plush overlay, brown sleeves with extended fingers, black spots give the perfect touch to this snowman's ensemble and a soft Olaf headpiece with teeth and carrot nose turn this snowman to life. Soft twigs/hair will have all of the kids laughing with glee at this Olaf costume. Chin strap ensures this headpiece doesn't fall off.
This comes in all sizes for all ages, 24 hour delivery world wide. Money back guarantees and with certain amount spent, free shipping.
Save
Save