With a world full of thousands of costumes especially online it is no wonder at times it can be too hard to make a decision or even to know where to begin to find that perfect costume, whether it is for you or your child. So, I have done a lot of work and compiled a list of some of the best costume sites, as well as the best costumes available this year to buy online. With amazing costumes in many different genres, styles, designs for adults, children, pets and in all sizes with this list, hopefully you can be inspired and find what you are looking for. Just scroll on down and click on through and enjoy.
Predator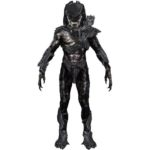 In my opinion, one of the best and one of my favorite looking costumes is The Predator Costume. It seems like a long time ago but the movie would you believe came out in 1987 and starred the legendary Arnold Schwarzenegger and Carl Weathers. This movie is one of my favorites and it spawned tons of amazing looking different types of costumes and also some brilliant accessories and Masks. After the release of the Predators movie in 2010 the demand for this costume hit the roof and is still in the top 10 purchases this year.
Teenage Mutant Ninja Turtles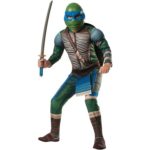 Never outdated and always popular are the Teenage Mutant Ninja Turtles. From the 1984 comic to the 1987 excellent cartoon they have been soaked in popular culture and apart of our lives. The famous four, Leonardo, Donatello, Michelangelo and Raphael make perfect brilliant fancy dress costumes and there are available some amazing costumes for adults and children. These costumes also make excellent couples ideas. There are Turtle costumes for men and sexy Turtle costumes for women which are just amazing looking. These costumes are real head turners and instantly recognizable and will never go out of fashion.
Cleopatra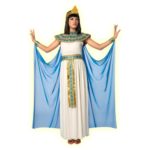 For women and little girls, this has to be one of the most stunning costumes you will see. Cleopatra, the famous Egyptian Queen was immortalized by the late Elizabeth Taylor in the 1963 Movie and since then, this costume has been copied and made in to many gorgeous different styles. It also makes a great Idea for a couples costume where you could easily pair up with a Mark Anthony or Cesar costume. The Cleopatra costume, and there are many, for young girls, teens and ladies are just stunning and must be seen. This costume is very unique in many styles and a perfect fancy dress head turner.
Medusa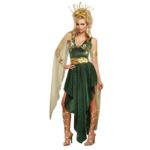 The amazing Medusa is one of the most mysterious and stunning characters to come out of Greek Mythology. And since been a character in the Clash Of The Titans movies there have been some unreal amazing Medusa Costumes been produced with many different styles and designs. These costumes for women are truly unique and stand out from the crowd in a big way. With snake head pieces and amazing garments and fabric you can easily see why these are popular. You may also team up with a Perseus or Calibos costume for a great couples costume Idea, one that would truly stand out at any party.
Tim Burton Movies
Ok, I will stick my hand up here and scream out, yes, these are my favorite types of costumes. I'm a huge fan of all Tim Burton's Movies and characters and boy there are a whole lot of crazy characters that make the most amazing costumes. We have Edward Scissorhands, Beetle Juice, Sweeney Todd and Mrs. Lovett, A Corpse Bride, Batman, Jack and Sally from A Nightmare Before Christmas all are just amazing realistic looking costumes that are truly unique and must be seen. I do love the Edward Scissorhands costume, it is crazy crazy looking. These types of Tim Burton Movie Costumes make perfect Couples Costumes ideas as the selection is so vast you will be flooded with ideas, just check out how cool they really are.
Green Army Men and Toy Story Characters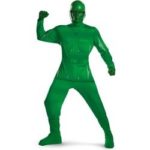 The Toy Story Movies have been such a huge hit (yes I am a huge fan) that they have spawned some of the best costumes to date. With an array of excellent lovable characters from Woody voiced by the great Tom Hanks to Jesse the Cowgirl and Buzz lightyear. There are costumes for adults and children including Hamm, Bo Peep, Rex and Alien. But the costumes that stand out the most and have been the most popular are The Green Army Men Costumes. Sarge and his Bucket o'Soldiers voiced by the great R. L Ermey from the crazy hit movie "Full Metal Jacket" has giving us one of the most unique costumes you will ever see.
Clash Of The Titans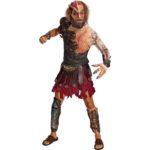 I am never a fan of remakes of movies, but there is always a bright side for me, more amazing costumes. In 2010 the remake of the classic 1981 Clash of the Titans movie generated a whole lot of crazy amazing costumes. From the hero Perseus to the monster Calibos, Greek Gods and Goddesses to the most amazing Medusa costumes, this movie gave us all these excellent costumes. They are perfect for Halloween and fit both children and adults. As well because of the stories from Greek Mythology we have seen some brilliant Masks and Accessories for this costume theme worth checking out.
Ninja Assassins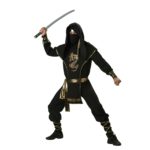 These have to be the coolest costumes especially for young children. The Ninja has always been a popular character whether through famous Ninja History or through the countless TV programmes, movies, comics and cartoons, with the sword and disguise, it is easy to see why it is so popular. There are tons of amazing Ninja Costumes for both children and adults and the accessories available are just brilliant from small swords to Ninja Stars. Famous Ninja costumes include GI Joe Storm and Snake Eyes to the amazing Teenage Mutant Ninja Turtles. There is an abundance of different styles to choose from, but really, they are all just cool looks especially the Ninja Girl Costumes.
Creature From The Black Lagoon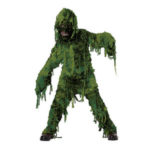 This is going to be huge. Not many will remember this 1954 classic movie but it is due for a remake in 2013 and to be directed by Breck Eisner. The new Creature from the Black Lagoon movie is due to spark new and exciting costumes but for now, there is as I can see just one type of costume available for a child. But what a costume! This Creature costume is absolutely amazing looking, a crazy perfect Halloween monster costume that is sure to be a hit amongst any child and must be seen.
Owls Of Ga'Hoole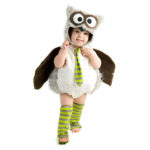 From the books written from Kathryn Lasky came the 3D movie in 2010 "Legends Of The Guardian,Owls Of Ga'Hoole" and was an instant hit amongst children. There are 15 books in this series All Available at Amazon
and you can guarantee a second movie soon. Because of the movies, Owl costumes have become popular with young children and The Soren Costume has been a favorite. These costumes are very cute indeed and you will be sure to see other Owls of Ga'Hoole costumes been produced in the coming future.
Irish Celtic and Viking Warriors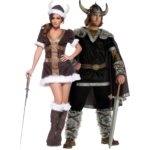 These type of historical costumes are always going to be popular. There are Celtic King costumes as well as some amazing Viking costumes available for both adults and children. The history of the Vikings is a huge part of Irish History as is the history of the Celts and finding some amazing costumes using this historical influence is a great idea for any fancy dress party. Viking Female costumes have become very popular in recent years due to the quality of the costumes been produced so with this range there is a vast choice for all tastes.
Centurion and Romans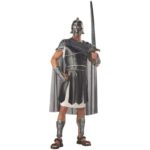 Always a popular theme. Each year the quality of Roman and Centurion costumes get better and better and are always available for adults and children. For adults the choice is huge of either a Roman Soldier, Centurion, Roman God, Marc Anthony or Gladiator and for Ladies Cleopatra Costumes as well as Roman Goddess and Empress costumes are very popular. The history of Rome has always intrigued people and there have been costumes available for this theme for centuries. These costumes can bring tons of ideas for couples costumes as well as themed parties.
Alice In Wonderland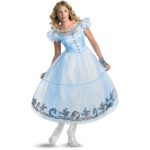 The amount of different types of costumes available for this theme is huge. The choice is amazing, as well as the stunning Alice costumes available for children and adults there are also amazing Mad Hatter Costumes, brilliant and stunning Queen Of Heart Costumes, and also other characters such as March Hare, White Rabbit and so on, the list is endless. Ever since Tim Burton made the Alice In Wonderland Movie in 2010 the demand for these costumes have been phenomenal but the choice has been exquisite.
Shrek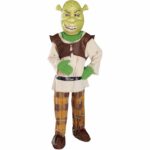 Probably one of the favorite and successful movie franchises of all time is the Shrek Movies. These have been great movies with the brilliant voices of Mike Myers as Shrek and Cameron Diaz as the wonderful Princess Fiona and have become an instant costume hit. Shrek Movie costumes give us a wide choice for children and adults such as of course Shrek costumes, but gorgeous Fiona costumes have been a huge hit and there are also Donkey, Gingerbread man and Puss'n'Boots costumes available which can be perfect for couples or for themed parties.
The Lone Ranger and Tonto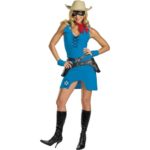 With a new Lone Ranger Movie due out sometime 2012-2013 and starring the great Johnny Depp as Tonto, it is easy to see how this Lone Ranger Costume will be a huge success. So far this costume as well as the Tonto Costume has been quite popular already. The only problem I have seen is that it is not available for children yet, though I do suspect it will be soon. This costume along with the Tonto costume makes a great couples costume idea and you can also incorporate other Cowboy Costumes that are available for any theme party you desire
Yogi Bear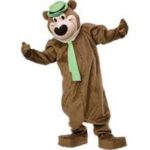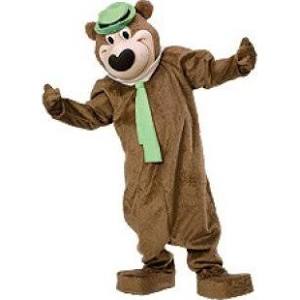 The Yogi Bear movie that came out in 2010 was a success and there is already talk of a squeal. Staring Dan Aykroyd as Yogi and Justin Timberlake as his wonderful friend, Boo Boo, it sparked an amazing Yogi Bear Costume for children which is one of the cutest costumes around. There is a Yogi Bear costume for adults but this as I have seen only comes in a mascot form, though amazing looking, it a little too expensive. If Yogi isn't the only bear you desire, there are a whole lot of other Famous Bear costumes available for adults and children from Fozzie Bear to Winnie The Poo which are well worth checking out.
Super Hero Costumes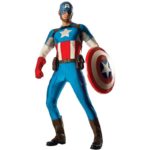 The Green Lantern Movie arrived in June 2011 and already it generated a costume buzz with the Superhero costume world. Due out sometime in the next couple of years also is The Flash Movie, another great superhero, and these guy are famous Superhero comic characters from the 1940s and also from a famous comic called "The Justice League Of America" which included Batman, Superman, Wonder Woman (movie out soon) Hawk Man And Woman and others. There are costumes for all of these characters, The Flash, The Green Lantern, and Most of The Justice League Of America Characters and for children, boys and girls, and both men and women. Some are just amazing.
Save
Save