It is so much fun dressing up as a couple and in doing this you can be left with a lot of options to choose from, actually, an endless list. So finding the right idea for the pair of you, or even the group your are in, it is now easier than ever to buy great costumes online, it is just a matter of finding that right costume pair. So, to make things a little easier, I have compiled a list of the best costume ideas aimed at couples and groups and put together an excellent list of costumes and sites with many different themes and styles. Just scroll on down and click through to the site you like and hopefully you can find that awesome costume idea, enjoy.
The Lone Ranger And Tonto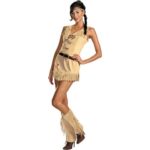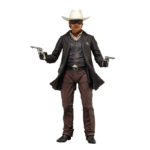 This is a class couples costume idea. The Lone Ranger and Tonto were inseparable and great friends and dressing up as these heroes is truly a unique look. There is a cool Lone Ranger costume for both men and women and the same applies for the Tonto costume. The Tonto costume for ladies is super sexy and together with the dashing Lone Ranger this can make any fancy dress party so much fun.
Roman Theme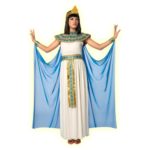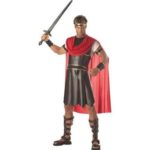 There is so much outstanding choice here from Roman history for couples it is very exciting. There are Gladiators, Roman and Centurions, Emperors, Cesar costumes for men and then we have Roman Empresses, Roman Goddesses and even Cleopatra for the ladies. With these amazing choices you can easily both pick out a really cool costume and take over any fancy dress party with a powerful and seductive look. These costumes always come in handy too for special themed parties and Roman theme parties seem to be a popular one these days.
Toy Story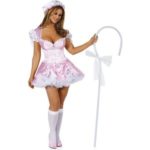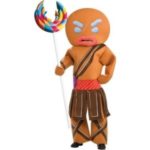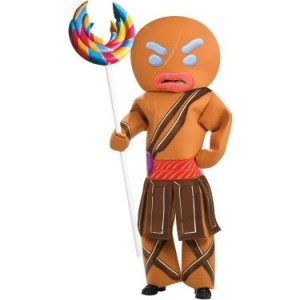 Who does not love these excellent movies. The Toy Story franchise is a popular one indeed and the costumes available are not just for kids and have become a very popular choice amongst adults. For couples you are spoiled for choice here. For men you have the amazing Woody, the brave Buzz Lightyear or an excellent Sarge, Green Army Man Costume. For the ladies, the popular Jessie the Cowgirl costume is a popular one and there is also a Little Bo Peep costume you could choose. Just pairing one of these together and you have an instant fancy dress hit that is sure to be the talk of any party.
Edward Scissorhands and A Corpse Bride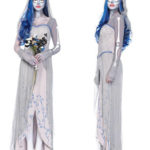 Lets try scare the pants of everyone at the party. Well that's what this couple would bring. I love putting these together, mainly because I am a huge Tim Burton fan, and his movies have giving us such a huge choice of characters to choose from. But two of the most popular movie characters to pair together is Edward Scissorhands played by Johnny Depp and the wonderful lovable Emily played by Helena Bonham Carter, one of my favourite Burton characters ever. These costumes are just amazing and if you want to go out with the best couple costume idea, this is really a great one.
Sweeney Todd and Mrs Lovett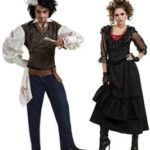 Now, lets get really nasty and scary. If you have seen Tim Burton's Musical Movie Sweeney Todd, The Demon Barber Of Fleet Street , you will know how evil this couple were. But you will also notice that the Victorian age is involved in the setting making the clothes they wear truly amazing and really unique looking, making it a perfect choice for a couples costume. The fact they both kill so many people, Sweeney with his barbers knife and Lovett with her pies, together with this back ground and their truly frightening Victorian look, it will be easy for you both to make people around you at parties uneasy and frightened making it so much fun.
Jack Skellington and Sally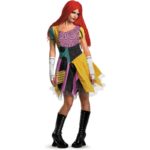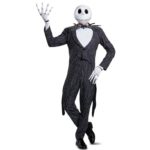 Ah, how I love both of these from one of my favorite animation movies ever, The Nightmare Before Christmas, again, Mr Tim Burton please stand up. This 1993 movie was an instant hit and a brilliant piece of work, and it brought us a lot of great characters but if you are looking for a truly unique couples costume look, then Jack an Sally are your answer. These are amazing looking and Sally's garment is absolutely gorgeous and a must see. To stand out and be noticed at any fancy dress party you will not go wrong with this pairing.
Cleopatra, Mark Anthony And Cesar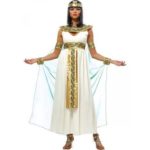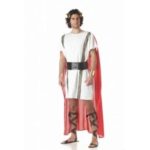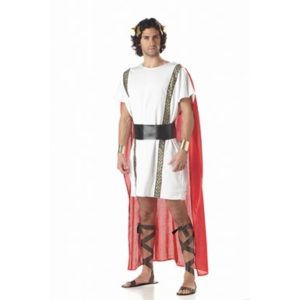 As Roman history is so popular and the costumes are always an instant hit, this love triangle is the Ultimate Roman look. As most of us know the history of Cleopatra and the love she had for both Cesar and then Mark Anthony, choosing one of the men along with Cleopatra will make you the talk of any Fancy Dress party. The Cleopatra costumes available are just stunning and must be seen and together with your partner as this powerful pair you will be an instant hit.
Irish King And Irish Lass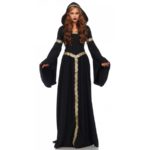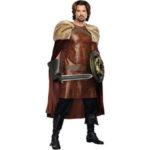 This has growing popular in recent years. There are Irish Gaelic Kings and Warrior costumes available for men which are crazy yet excellent looking. Irish History has always been popular and has giving us some amazing costume ideas from the Celts up to the Vikings as as well as costume from the Renaissance period to Medieval Ireland, the choice of ideas to be taking from these are huge. The Irish Lass costumes comes with amazing Celtic dresses and are pure head turners.
Vikings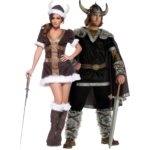 A very popular couples theme costume idea indeed. Viking history has fascinated people for centuries and the fear but power of these people make way for perfect fancy dress costume ideas. The choice here is huge. There a whole lot of crazy Viking Men Costumes as well as amazing Viking women costumes, or Viking princess and you could both easily have crazy unique costumes bearing Viking Helmets and swords. These truly are amazing and as a couples costume would help you be the talk of any fancy dress party.
Alice, March Hare or White Rabbit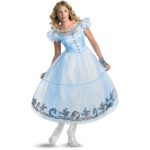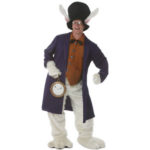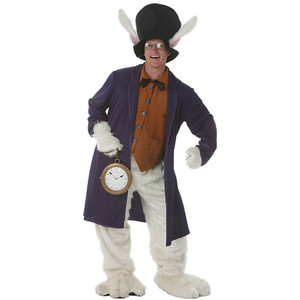 The Alice In Wonderland story has really giving couples probably too much of an overload of costume Ideas. As there are so many different Alice Costumes, choosing your partners costume is the tricky part. For your partner, there is the March Hare and White Rabbit costumes available and just think of the fun you could have here as these are pretty much hilarious pieces. Because of Tim Burton's movie the interest in these types of costumes has shot through the roof and you can see why as there are so many really cool costumes. As well as the March Hare or White Rabbit if Alice wants another partner you can always choose The Cheshire Cat or Mad Hatter, endless costume ideas.
Mad Hatter And Queen Of Hearts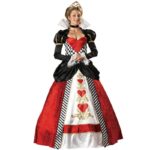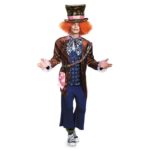 Probably one of my favorite couples ideas. If you are really looking to make an instant impressing at any fancy dress party over the year, this may be your answer. As you may know, these are two of the most popular characters to come out of the Alice In Wonderland Story. The amount of unreal amazing Mad Hatter Costumes for men is just brilliant and as always, Johnny Depp's Mad Hatter comes to mind. Pair up with these stunning (really must be seen) Queen Of Heart Costumes and make it the ultimate costume couple look. The choice of her costumes comes in many styles and designs and are just beautiful yet frightening.
Tweedle Dum and Tweedle Dee
Now, if as a couple you are looking for the Ultimate crazy fun costume to really turn heads and have people keel over in stitches, step in Tweedle Dum and Tweedle Dee. Popular and hilarious characters that they are from The Alice in Wonderland Story and movies, these couple costumes just have to be seen even just for a look, they are too funny looking. They would make the perfect choice for a couple out to impress and really not be taking to seriously as you can bet, people will not be able to keep there eyes of with out smiling.
Ninjas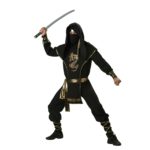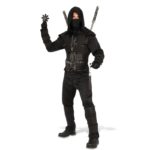 This is an unusual couples costume idea but one that is just brilliant looking. Ninja History and popular culture is always popular and of interest to people. There have been countless Ninja Movies, comics, cartoons and TV programmes and is a theme that will never go out of fashion. Heading to a fancy dress party both disguised as Ninjas hiding your identity and keeping some mystery flowing makes this choice of couples costumes a top choice. There are tons of costumes available for both men and women. Another choice for Ninjas is to choose the Sensei Master costume. Together with an amazing Ninja costume it would be easy for you both to take over any party and remain a mystery, great fun.
Teenage Mutant Ninja Turtles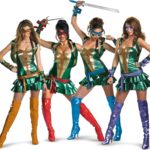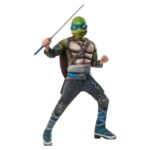 From the 1980's up to now, the Teenage Mutant Ninja Turtles remain very popular and there is talk of a new movie again in progress. These types of costumes have always been around and are instantly recognizable and a pure party costume. With the choice of Leonardo, Michelangelo, Donatello and Raphael you can both be super Turtles and take over any fancy dress party. The Turtle Costumes for ladies are just stunning and a must see. Together with some Turtle weapons you can have some excellent fun with these costumes and really turn some heads.
Clash Of The Titans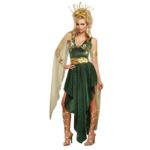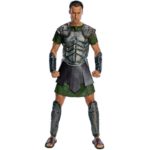 The 1981 and 2010 movie "The Clash of the Titans" gives us a wide range of just amazing costumes for adults and especially for couples wanting to make an impression. Using Greek mythology mixed with Roman Mythology, the story created in this movie used a wide variety of character that gives us plenty of excellent costumes to choose from. For the men there are the brilliant Perseus, son of Zeus, the horrible Calibos, a monster costume that is truly unique and vile, or you can choose any Greek or Roman God costume including a brilliant Hades costume. For women, there is one costume that stands above the rest and that is the amazing Medusa. There is a fine choice of different Medusa costumes and they are just stunning, snakes in hair and so on and a must see. Pairing up with Perseus is a perfect couples choice. There are also plenty of Goddesses to choose from so the amount of choices here for both parties is just fantastic.
DC Comic Super Hero Costumes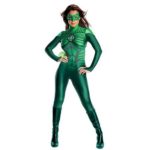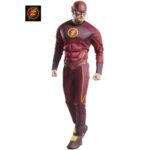 These are just too perfect of a costume choice for couples due to the great choice of superhero costumes available. The Green Lantern movie has been a hit but has also brought great interest in superhero costumes once again. The DC Comic heroes are about to make a come back with a whole lot of movies and for couples looking for some brilliant costumes ideas you can not go wrong here. You have the Flash, The Green Lantern, Batman, Superman, Super Girl, Wonder Woman, Hawk Woman, most of the characters from The Justice League of America and on and on and heading out dressed together as these great superheroes will lead to a crazy fun night.
Save
Save